Latest news and Competitions
Current competitions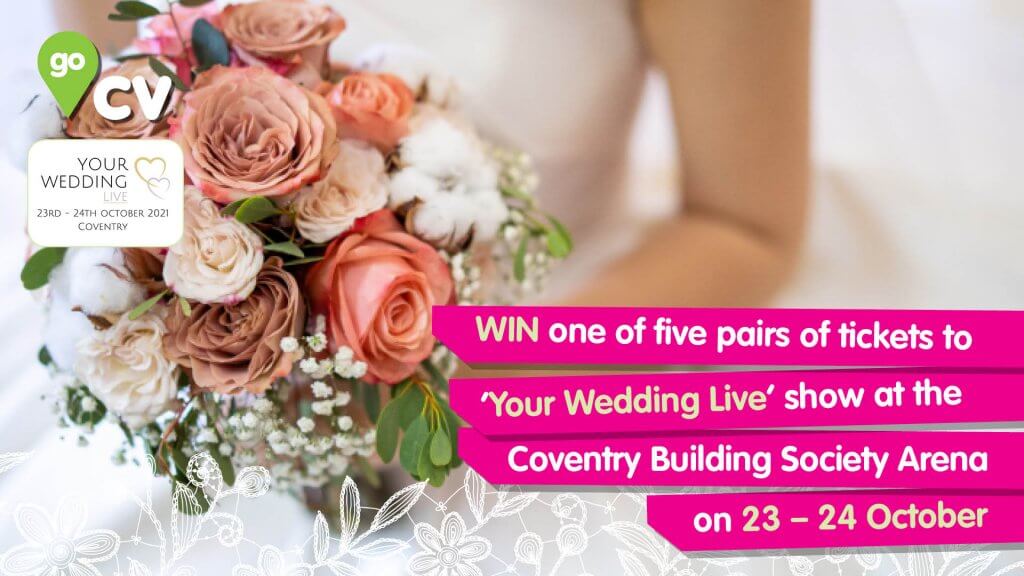 Win tickets for 'Your Wedding Live' competition coming soon.
---
More competitions are coming soon for:
Come back here to check and please ensure you tick 'yes' to consent to our marketing so you will be notified in future.
---
Latest Newsletter
Go CV latest news and offers – September 2021
---
Go CV links with City of Culture Trust

Read press release and full details of the partnership and ticket offer here.
You can read the full announcement here.
---
System Upgrade – May 2021
If you had a Go CV account before 25 May 2021 – you can re-read the full details about our system upgrade here.
---
Past Newsletters
August 2021 – latest news and offers
Go CV Summer Special – free and discounted events for summer
May 2021: System upgrade and offers
April 2021 and re-opening our Partners
March 2021 – Easter Offers and Re-opening information
January 2021 – Here's comes 2021
Happy Christmas from Go CV and 2020 annual round-up!