Businesses can register now for Go CV app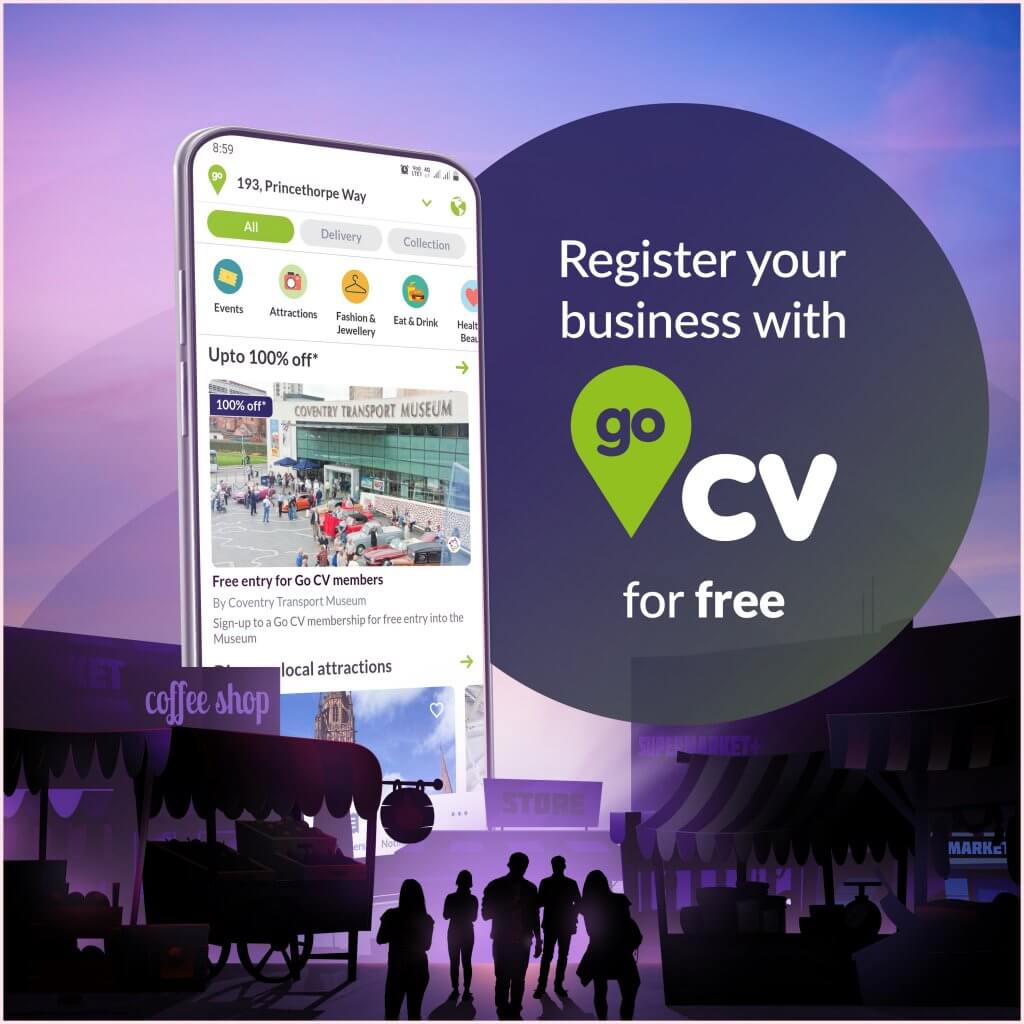 To celebrate surpassing 75,000 members, Go CV has partnered with award-winning technology company, bubltown, to release a new mobile app. The Go CV app will allow any business based in Coventry to join the scheme and start promoting to all current and future Go CV members.
The new Go CV app will allow every Coventry business no matter which industry you operate in, to create a profile and promote your offers to tens of thousands of Go CV members.
As well as promoting offers, Go CV will allow you to offer e-commerce services to your customers. The cost of using these features will be a fraction of similar platforms, at 3% + 10p for each transaction (compared to 20-40% with platforms such as Amazon, Groupon, Deliveroo, UberEats).
As well as these features, any member, will receive the following benefits:
Your business on the Go CV app
Links to your website and social media
A free mobile app to manage promotions, campaigns, events, orders, bookings and more
A free Business Dashboard for personalised data, insights and setup
Free marketing for your business online and off
24hr support from the world-class bubltown team
Registrations for the Go CV scheme are now open. However, the first wave of sign-ups are limited to 1,000 businesses, so be quick, to avoid disappointment! The joining form can be found in the link below and takes less than five minutes: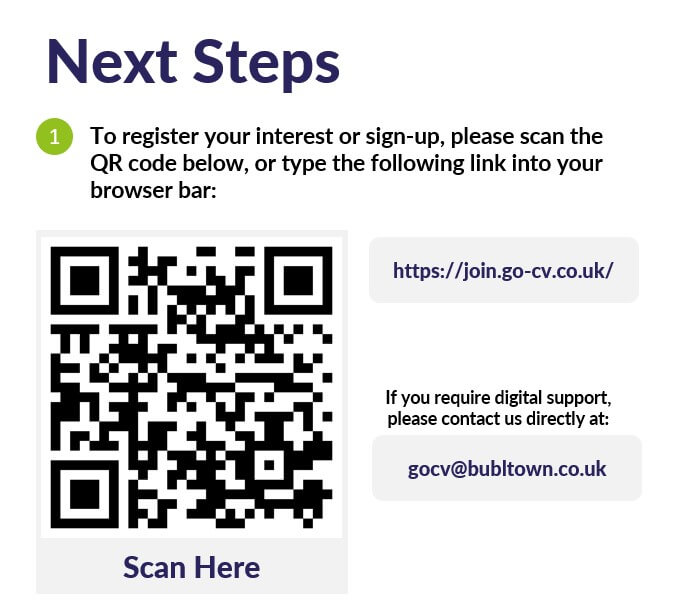 You can read the full press release announcement HERE
Coventry residents can download the Go CV app – find details Go CV is app is now LIVE!